New investment in the growth of Melton's farming business
---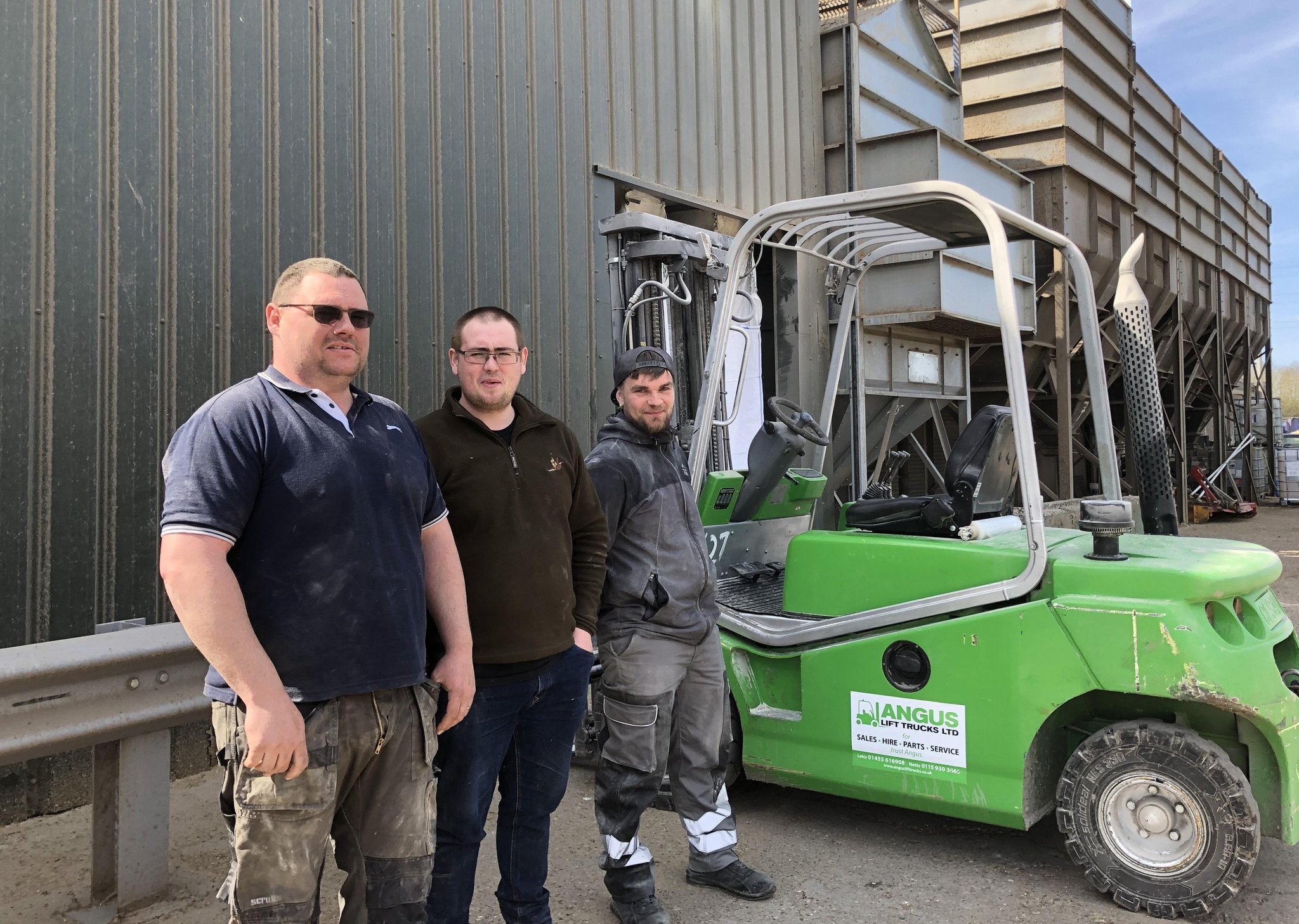 From left to right, Ben Irving – Engineer, Luke Skinner – Production Planner and Sandis Ostrovskis – Machine Operator.
Paul Towns Agriculture, at Agriculture House, Scalford Station, has built the £ 500,000 facility to expand the services it offers to farmers.
The new facility, which includes three processing lines for rolling animal feed, roasting specialty wheats and cleaning oats for bird food. was officially opened by MP Melton Alicia Kearns via a special video link.
She said: "I am delighted to support Paul Towns Agriculture as they seek new high-end markets for local farmers, building on Melton Mowbray's reputation as the rural food capital.
The Paul Towns agricultural site.
"Paul Towns Agriculture is now working hard to get vital grain products where they are needed to feed the nation.
She added: "This business is a shining example of why those of us at Melton Mowbray should be proud of our vital role in the country's economy and its people, especially in this great national effort."
Paul Towns, Managing Director, who together with his wife Helen started the business 15 years ago at the former Scalford Tractors site and employs 10 people, said: "In the past grain consumers were given raw grain, cleaned and prepared them themselves.
"But increasingly, these customers are now demanding that grain be delivered to increasingly higher specifications.
Mr. Towns added, "Our investment will add value to farmers in Melton who will be able to deliver their grain to our store at higher rates.
"We are especially pleased that a large portion of the rolled grains produced here go to locally raised cows to produce Stilton cheese.
"This means fewer kilometers of road and fewer trucks on our roads. "