Farmers Business Network (FBN), a global farmer-to-farmer agribusiness company, is now accepting applications for its 2022 "On-Farm R&D Testing Program", hoping to significantly expand on-going testing in this regard. moment. FBN's member network covers 27,000 farmers on 70 million acres.
FBN: real world testing program
FBN describes the on-farm R&D initiative as "a one-of-a-kind testing program for sustainable agriculture and innovative technologies that connects developers of agricultural technology solutions – from organic products to robots and sensors – directly with farmers and large-scale, real-world on-farm test environments. "
FBN started in 2016 in the United States as an online site where its members could compare the prices of seed varieties. It expanded to allow price comparisons for other agricultural inputs, then added the ability to purchase inputs. It now offers its own varieties of soybeans and corn in the United States.
FBN members can now also access low-cost input finance and crop insurance, and even health insurance.
However, a big part of FBN's vision is for member farmers to benefit from the power of "big data". See the recent story here in Future Farming on the data analysis services that FBN currently offers.
Text continues below the image
Tests on thousands of farms
FBN says both its members and the developers of new technologies or new products need large-scale real-world testing in order to accelerate the commercialization of innovation. This type of vast proving ground, according to the firm, will also benefit the environment.
Matt Meisner, vice president of research, development and data science at FBN, says product developers who apply to have their products tested in FBN trials can be based anywhere in the world. world, as long as regulations allow products to be imported into the United States, Canada, and / or Australia for testing.
Tests in progress
During the 2021 season, the program was quickly oversubscribed. "We're running dozens of trials in 2021, in 15 different US states, covering corn, soybeans, wheat and canola," Meisner explains. "All of the 2021 trials are in the United States, but we're working with product developers from five different countries. The current trials cover around 20 products, which cover a diverse range of technologies from biostimulants and biopesticides to new technologies of nutrient utilization efficiency.
These technologies, he explains, are very diverse – some are designed to improve nutrient uptake by the plant, some to directly kill pests, some to alleviate plant stress, and some to improve soil health.
Row crops were the primary focus in 2021, so trials focused primarily on the American cornbelt, plains and the south.
Text continues below the image
2022
"In 2022, we will also be looking at trials in specialty crops," Meisner says. "In 2022, we plan to perform hundreds of tests on dozens of products. We select products based on the scientific merit of the technology, the commercial potential and the potential to have a significant impact on the sustainability and profitability of NBF member farms.
Applications from innovators to test products from the United States, Canada or Australia can be submitted on the FBN website and applicants are encouraged to apply by September 1, 2021 to ensure consideration of 2022 trials.
New test dashboard
For the 2022 trials, FBN will also introduce a new trial dashboard, allowing participants to track the status of their trials in real time and access detailed agronomic, meteorological and performance data.
The only data shared with manufacturers will be data from farmers who choose to participate in the program and explicitly agree to provide their data for this purpose.
Text continues below the image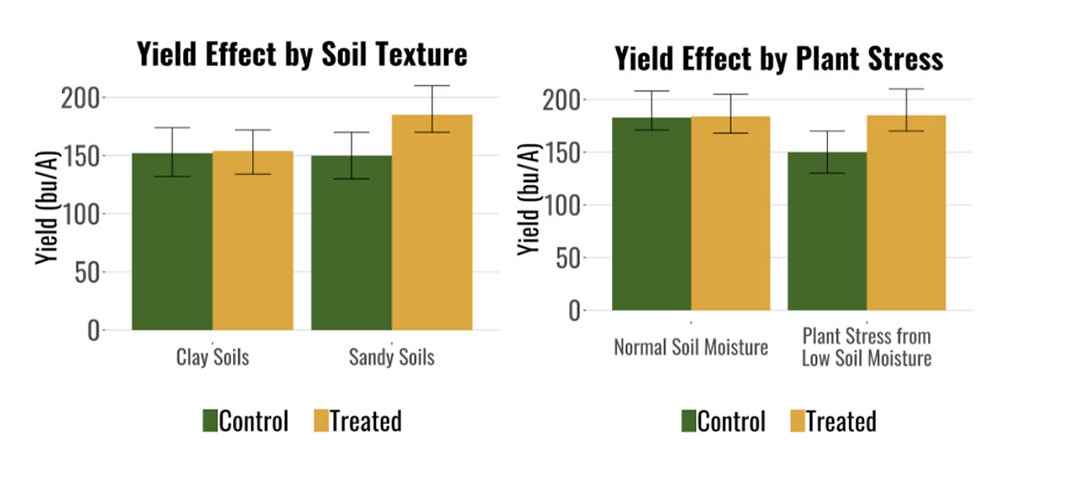 Why participate
There are "tangible incentives" to participate in trials for FBN members because without the farmers there would be no real world data collection.
These benefits include free trial products, access to free agronomic assistance in the field during the trial, access to data generated by the trial on their farm, and a financial incentive for conducting the trial. testing and data submission. This latter incentive varies depending on the complexity of the test.
Meisner adds, however, that "what attracts most farmers to the program is not the financial incentive, but rather the chance to play a vital role in the testing and validation of new technologies, and the chance to see firsthand how new technologies work on their farms.